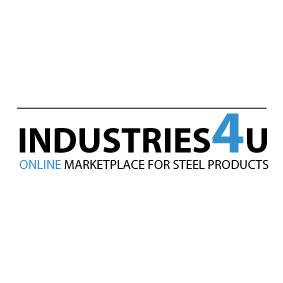 Industries4u
- Industries4u -
Public Email
info@industries4u.dk
Public phone number
4526167832
Web-site
Https://industries4u.dk
Company info
Our vision

We want to make the steel industry more green, by a greater degree of recycling and sharing of the products the companies hold.

The idea

Basically, it is about not selling its surplus steel for too low a recycling price, and which the buyer does not have to buy for large quantities that another company has in profit, that is, a good "barter" which benefits both the seller and the buyer, but not least the environment.


What we offer

We provide an internet portal "Industries4u.dk", where you can buy and sell its products, a subscription on an annual basis is created when it is created, you can make all the trades you need without additional form of payment to us as a provider.

Business

When an access to the portal has been established, all kinds of steel can be advantageously put up for sale, large as small quantities you may have in surplus, this ensures that you as the seller get more for your surplus materials than you would get on the recycling, at the same time It also means that as a buyer you can buy surplus products from a seller who holds exactly what you stand for, at an advantageous price.