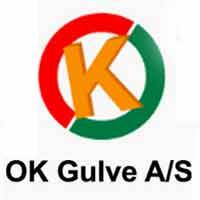 Public Email
okgulve@okgulve.dk
Public phone number
+4566159935
Address
Blangstedgårdsvej 3
Company info
OK Gulve A/S - The well-known Odensean flooring and home furnishing company, founded in 1925, has the expertise and experience to solve tasks in all categories and orders of magnitude.

OK Gulve A / S is a reputable and highly specialized family business, which was founded in 1925. The company spans a wide range of activities. We solve every conceivable task in our field - big and small, says proprietor Tom Petersen. The clientele, which is as wide-ranging as our activities, includes companies in all industries, a wide range of public institutions and not least a large group of private customers. In short, we cover the wishes and needs of all customer types when it comes to flooring and interior decoration.

Historically, OK Gulve A / S has a tradition of servicing a typically wide circle of large customers, says sales consultant Daniel Jocic. In 1959, a collaboration was initiated with Odense Steel Shipyard, later Lindø Shipyard, which was a major customer until the closure in 2011. Over the years we have supplied all kinds of flooring solutions in large format - including to Roulunds Fabrikker, Dalum Papir, Haustrup, Micro Matic and OUH, with whom we have been collaborating since 1982.

Here and now we handle the main contract on the floor side in connection with the University College Lillebelt's major redevelopment and renovation project in the former Odense Teknikum buildings at Niels Bohrs Alle.